Treats for Troops on Veterans Day!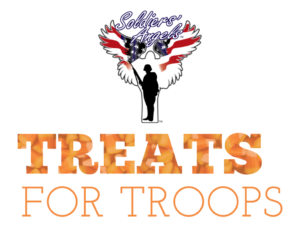 Bring your extra candy to the PTA on Veterans Day, Nov. 11, and while you're there write a letter or draw a picture to thank our troops and veterans. We'll be sending the candy and thank you messages to Soldiers' Angels to deliver to our Service Members.
November 11th 3pm-6pm
Parliament Pool Parking Lot
8510 Parliament Dr, Springfield, VA 22151
Want to save time and have your letter ready to drop off? Check out these sites for free printables:
2022 Flier includes a printout you can color and write in
Patriotic Kindness Letters to Soldiers from coffee and carpool
8 different Cards for Active Service Members and Veterans from Super Teacher Worksheets
Veterans Day Thank You Hero Writing Paper from The Teacher's Guide
Veterans Day Cards for Kids to Color from Project Nursery
Guidelines for Candy from Soldiers' Angels
Individually wrapped candy is preferred, but we will accept unopened small bags of loose candy such as candy corn, jelly beans, etc.
NO homemade or handmade candy.
NO baked goods, homemade or store-bought
YES we take chocolate and it does not need to be separated
Questions: Contact VP of Education & Community Outreach at educomm@kpkgpta.org.