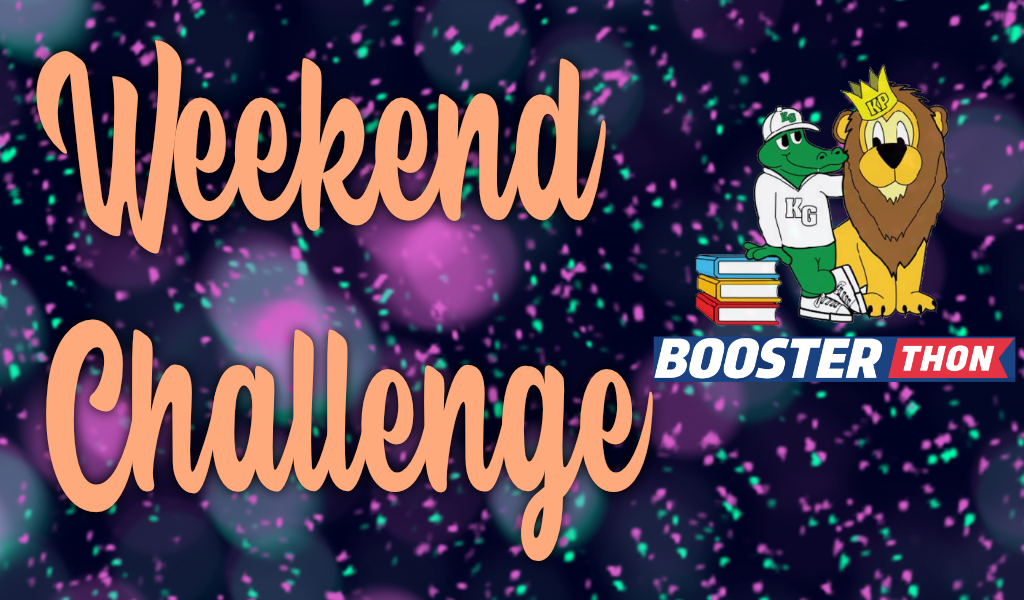 Final Weekend Challenge
Registration Goal Challenge
If we can reach 50% of our student body registered on FunRun.com:
Kings Park:
Students can choose to be Team Lin or Team Hawk when they watch the principals race up the ropes in the gym.
Kings Glen:
Watch Mr. Elson do the ICE BUCKET challenge as buckets loaded with ice & water are poured over his head.
We only need 6% of families to log on and REGISTER at FunRun.com!!
Every share and donation helps raise funds for Kings Park & Kings Glen!
REGISTER, SHARE & DONATE at FUNRUN.com
---
---
Thanks for your support of Kings Park and Kings Glen!
All Boosterthon DanceFit 2020 information can be found here.
Questions, please contact VP of Fundraising, Sarah Maccubbin-Tremper.