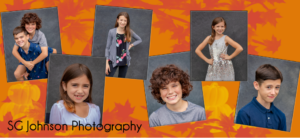 We are pleased to offer an opportunity for a fall family photo with Susan Johnson of SG Johnson Photography.
Dress up the entire family, fix everyone's hair and get ready to say CHEESE!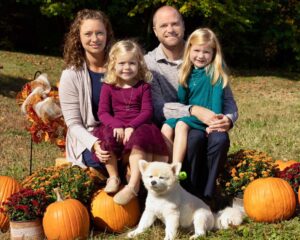 Slots are available on Sunday, October 9.
Sign up for a 5-minute time slot, and you'll be able to choose how many photos you would like to have taken.
The cost is $40/ two images (sold in groups of two). You will receive 2 digital images that you can have printed at your location of choice.
20% of your purchase will go right back to support the PTA.
Note: If you plan to purchase six or more photos, please book two consecutive time slots. Thank you!
These sessions move quickly, so please make sure you arrive on time!
Sign Up Here:
We are collecting Winter Clothing Donations on Friday for our school families. Click to find out more.
---
Questions: Contact Nicole Zasa, VP of Events.