The 2020-2021 Kings Park/Kings Glen student directory is now available at https://kpkgpta.ptboard.com/.
The directory is available online or via the PTBoard mobile app for all Kings Park/Kings Glen families.  If you accessed last school year's directory, your login information is the same.
To access the directory for the first time:
1.       Go to KPKG PTA on PTBoard.
2. Click "Sign Up" in the upper right corner
3. Enter your personal log in information
4.       On the "Join School" pop-up screen, enter our school code:   8WGJ6F   
Click on Student Directory to find directory listings. The directory is searchable by name or by teacher.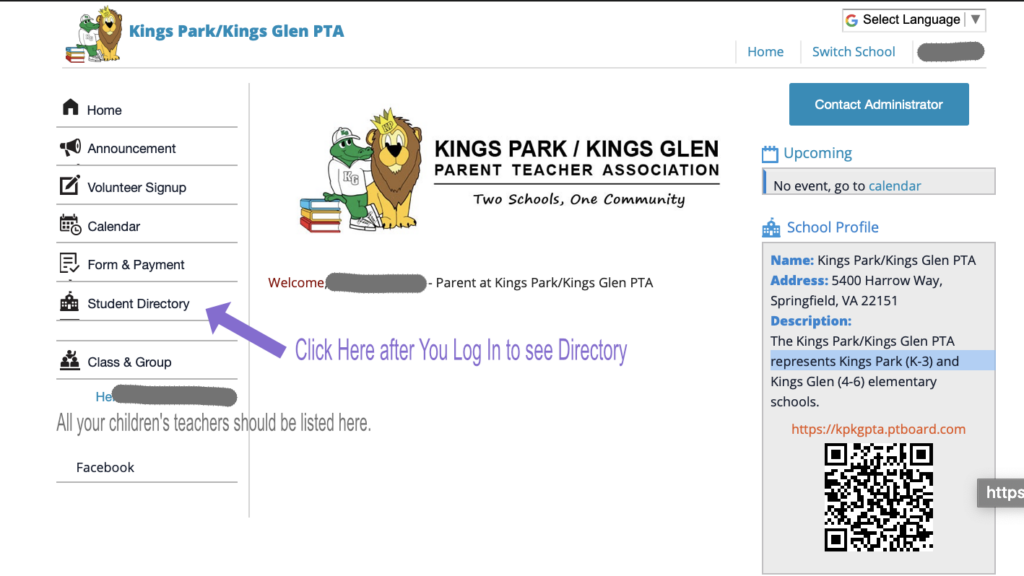 Please note: Teacher changes will not be updated in PTBoard. Students will remain listed in their original classroom/teacher.
Due to changes in FCPS policy, the student directory no longer includes addresses or phone numbers. All users are invited to add/update their own information.
 If you have any questions, please contact Rebecca Henry.