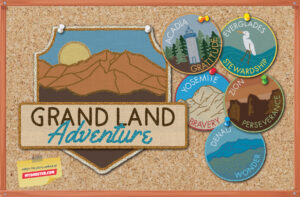 Today's video provided a wrap-up of the adventure to students: https://vimeo.com/721174398/85acba8ec9
---
TONIGHT is our LAST OFFICIAL NIGHT FOR DONATIONS before the Fun Run. Students will receive their free Fun Run T-shirt from their teachers on Friday before they participate in the Fun Run. Please make sure your students wear sneakers and comfortable clothing.
Thank your for your support of this year's Boosterthon fundraiser. Without your support, the PTA could not support the Kings Park/Kings Glen students, teachers and community. Every Share Counts.
---
Thanks for your support of Kings Park and Kings Glen!
All Booster FunRun 2022 information can be found here.
Questions, please contact VP of Fundraising, Sarah Maccubbin-Tremper.