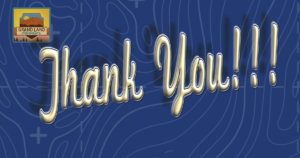 Thank you to all the parents, grandparents, relatives, neighbors, friends, and businesses that donated and pledged during this year's Booster Fun Run. The community once again came through with generosity and support. We reached yet another new high number for the amount raised!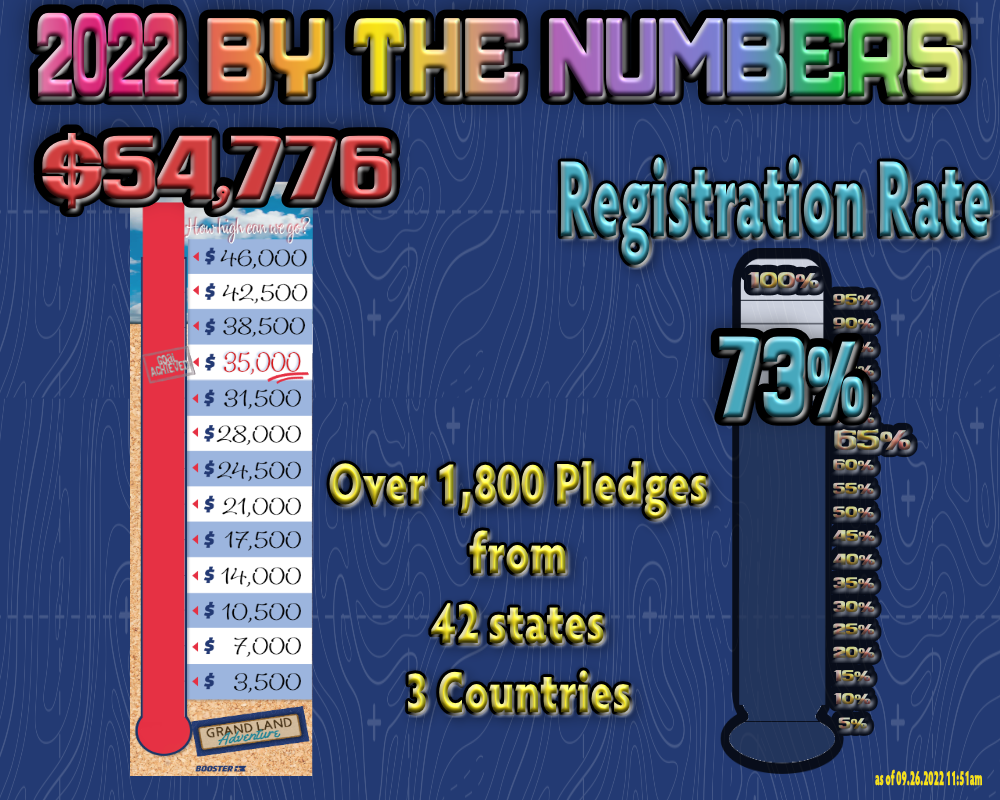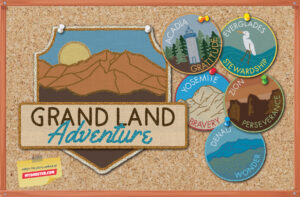 Register NOW at myBooster.com
This year's theme is GRAND LAND ADVENTURE; a national parks theme all about building character through the rugged beauty and wild wonders of the great outdoors. By exploring some of the most iconic national parks in America, students will learn how to live a life of adventure and character.
WHAT IS THE BOOSTER FUN RUN?
Booster is back this year with the always exciting in-person Fun Run. Students will run around a track for a set amount of time. They will be getting exercise while raising money for their schools.
Booster Fun Run is the largest fundraiser the KPKG PTA does each year to raise funds to support our students and schools. By collecting pledges from family and friends across the world, you are supporting all the Kings Park/Kings Glen community.
Our school goal is to raise $35,000 for flexible seating, updates to the Kings Glen library, indoor and outdoor sensory areas at Kings Park, as well as for other school and PTA projects.
Students can win prizes for collecting pledges. Prizes will be delivered daily to their classrooms.
All students will participate in the Fun Run event on September 23, regardless of financial participation.
REGISTRATION
REGISTER NOW at myBooster.com TODAY!!!
Need Help Registering? Click here
Just by registering your student, you are helping to reach our goal of a 65% student registration rate. Even if you are unable to make a pledge, share your child's pledge page with friends and families. Every Share Counts!
KICK-OFF DAY – SEPTEMBER 14
We are excited to kick off the event on Wednesday, September 14th. Students will view the Booster Kick-Off video and hear directly from our Booster teammates.
**Families with older students may remember the kick-off was a pep rally/assembly. This is being replaced with an in-classroom video.
DAILY CHARACTER LESSONS
Every day, students will view and learn character lessons during their daily news shows.
NIGHTLY CHALLENGES
Each night of the event we will have a nightly challenge plus a weekend challenge where students can win a bonus prize.
Can we secure a pledge from all 50 states?
PLEDGING & SHARING
Pledging is super simple using myBooster.com. Donors can choose to pledge a flat-rate (ex. $35) or a per-lap amount ($1/lap). This year, in order to prevent close contact and keep the flow of the event going during the Fun Run, each student will automatically be assessed 34 laps.
What does this mean? If a donor chooses to pledge $1/lap, the total donation will equal $34.
MyBooster.com allows your to quickly and easily share your student's pledge page. Sharing is Caring. Every share and donation counts!
CORPORATE MATCHING
In cooperation with Double the Donation, Booster is making Corporate Matching Donations easy for everyone. After entering a pledge, simply search to see if an employer will match your pledged donation. Follow the additional information to have your donation matched. The matched gift goes directly to the PTA to help support our students and schools.
For more information, click here.
FITNESS REWARDS
Students earn prizes at various levels of support. Just by logging on and registering they receive a reward and five entries into the Booster Sweepstakes.
In addition to the prizes, this year there is a change to win a Disney Family Vacation in the Booster Dream Vacation Sweepstakes by completing tasks in your student's dashboard.
For more information on Fitness Rewards, click here.
For more information on Sweepstakes, click here.
THIS YEAR'S GOAL
Our goal is to raise $35,000 for flexible seating, updates to the Kings Glen library, indoor and outdoor sensory areas at Kings Park, as well as for other school and PTA projects.
In addition to the monetary goal, we have a 65% student registration goal. This year the goal is a combined effort between both schools. If Kings Park & Kings Glen together can achieve a 65% registration rate, the ultimate reward will take place at the Kickball Game in May. Follow the registration progress here.
See how close we are to our $35,000 goal! Visit the Pledge-Meter Here
FUN RUN DAY – SEPTEMBER 23
Everything leads up to the Fun Run on September 23 during school hours. The Kings Park portion of the day will take place in the morning and the Kings Glen portion of the day is in the afternoon.
Each student will receive a Fun Run T-shirt on Friday to wear during the run. These shirts are provided by our fantastic sponsors and the PTA.
REGISTER at myBooster.com TODAY!!!
Thanks for your support of Kings Park and Kings Glen!
All Booster FunRun 2022 information can be found here.
Questions, please contact VP of Fundraising, Sarah Maccubbin-Tremper.